Nestlé Waters, the Swiss multinational bottled water division of Nestlé, is set to become the first company in Europe to benefit from a hydrogen fuel cell solution for massified rail freight, including renewable hydrogen supply, developed by Alstom and ENGIE.
It is estimated that this project will reduce emissions by 10,000 tons of CO2 equivalent per year, in the long term, i.e., the reduction of 90% of its current emissions. This is the equivalent to the annual emissions of more than 30,000 round trips from Paris to Nice by car.
From 2025, this freight train powered by electricity from the rail network and from hydrogen in non-electrified sectors will aim to progressively ensure the transport of VITTEL natural mineral water between the factory located in the Vosges and its various distribution centers in France (i.e. Vittel/Arles 600 kms and Vittel/Montreuil-Bellay 760 kms).
"Alstom has been a pioneer in hydrogen trains by developing the first hydrogen train in commercial operation worldwide," said Marc Granger, chief strategy officer at Alstom. "Our ambition is to accelerate the adoption of hydrogen in the rail industry and to develop innovative solutions for the greening of mass mobility, including rail freight. Therefore, we are looking forward to the first circulation of a freight locomotive powered by renewable hydrogen in 2025. To go further, this solution, which is more environmentally friendly and generates less noise than diesel, will make it possible to develop the modal share of rail freight by offering an end-to-end electric solution, a real alternative to freight transport."
Read the full article here: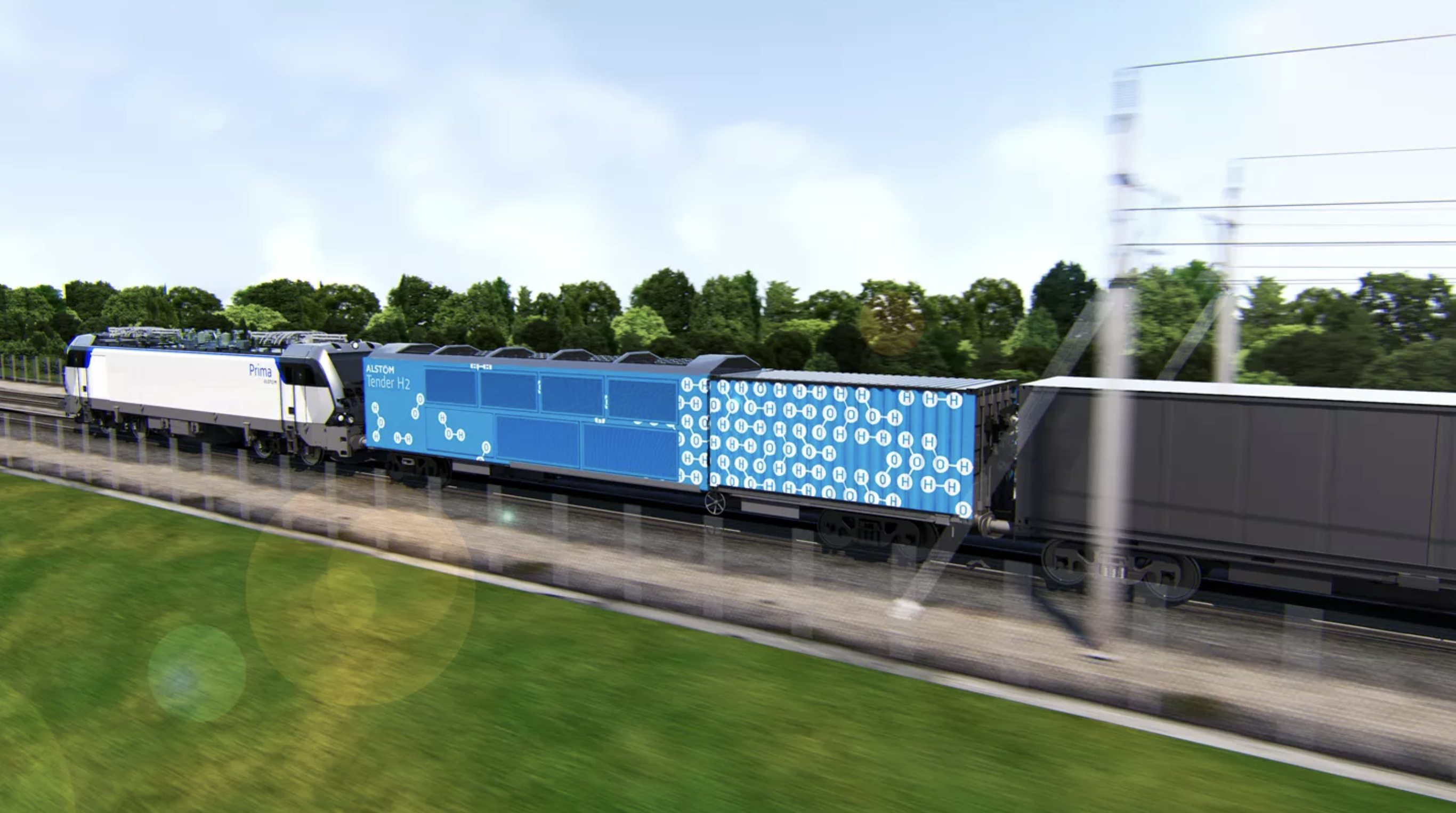 Op de hoogte blijven?
Meld je aan voor de nieuwsbrief
Neem contact op
Heb je vragen over het initiatief Rail Freight, The Future is Ours? Wil je ambassadeur worden? Of overweeg je om goederen per spoor te vervoeren? Neem dan contact met ons op. Laat een bericht met jouw gegevens achter en we nemen binnen 2 werkdagen contact met je op.