Switzerland Set to Roll Out Solar Panels Between Railway Tracks
With the Swiss national railway network stretching beyond 2,000 miles of track, estimates place the amount of power generation at potentially beyond 1 terawatt hour or 2% of the entire gross annual consumption.
Sun-Ways, a European startup, has developed a mechanical device that can deploy removable solar panels alongside railway tracks. According to the Switzerland-based company, this innovation could be applied to nearly half of the world's railway lines. Baptiste Danichert, Sun-Ways co-founder, believes that the space between railroad tracks is wide enough to accommodate standard-sized solar panels without interfering with train travel. Danichert stated that "this approach could enable Switzerland to produce some of the electricity it requires." While constructing large installations is challenging due to limited space, Danichert explains that solar panels positioned between rails have no environmental or visual impact.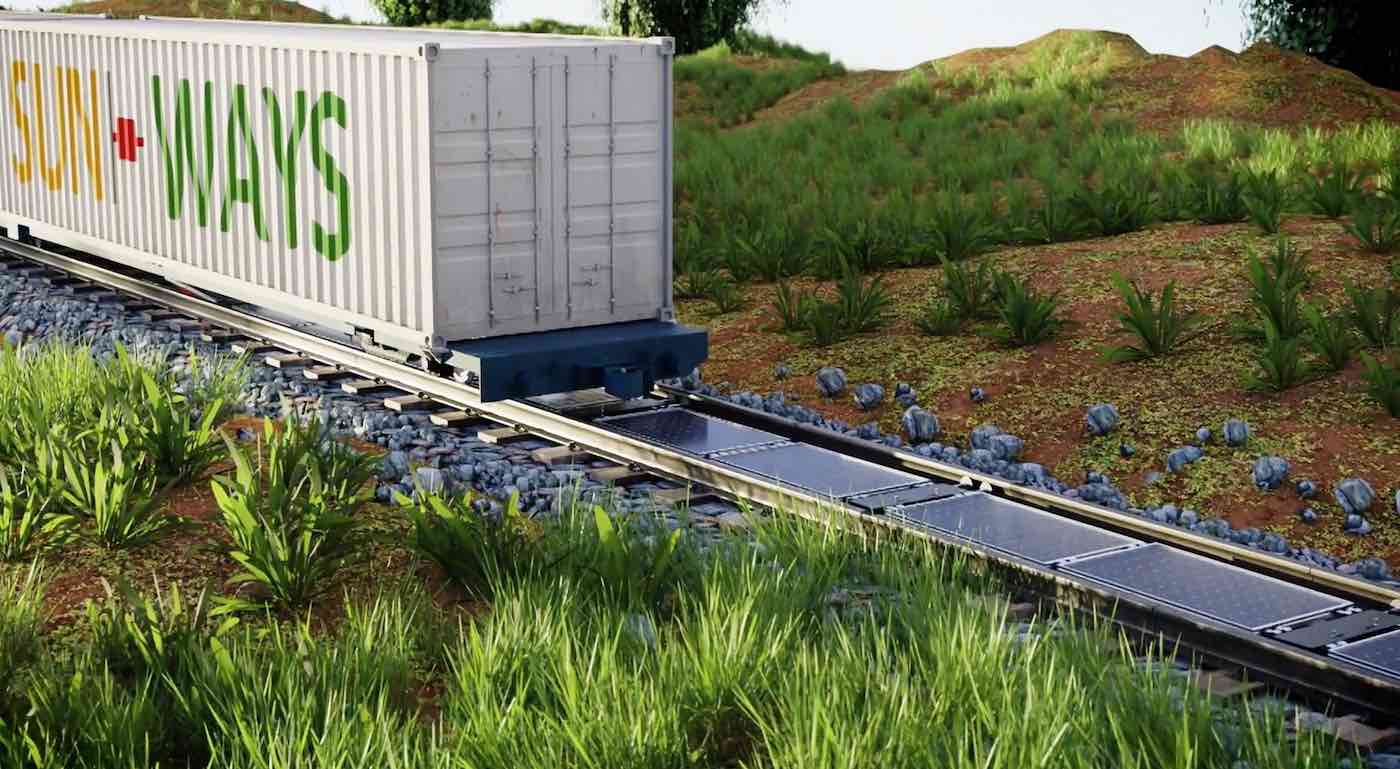 Op de hoogte blijven?
Meld je aan voor de nieuwsbrief
Neem contact op
Heb je vragen over het initiatief Rail Freight, The Future is Ours? Wil je ambassadeur worden? Of overweeg je om goederen per spoor te vervoeren? Neem dan contact met ons op. Laat een bericht met jouw gegevens achter en we nemen binnen 2 werkdagen contact met je op.