Open dag Theemswegtracé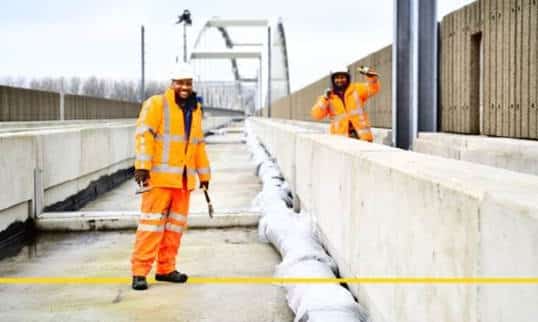 [tribe_event_inline id="277″]
{title}
{venue:name}
{start_date}
{excerpt}
[/tribe_event_inline]
Open dag Theemswegtracé
De bouw van het Theemswegtracé is zo goed als gereed. Daarom nodigen we je graag uit voor de Open Dag op 9 oktober 2021. Je maakt een virtueel tochtje over het tracé, je bekijkt de bouw van het project via een spectaculaire laservoorstelling en je kunt een prijs winnen met een kennisquiz.
We willen je als betrokkene van het project of als omwonende van het Theemswegtracé bedanken voor de goede samenwerking en met trots laten zien wat we gebouwd hebben: een nieuw viaduct met ruim vier kilometer verhoogd spoor, twee stalen boogbruggen en een trogbrug.
Wil je een kijkje komen nemen, reserveer dan je (gratis) toegangskaarten hier:
Agenda
[tribe_events_list]
Want to stay informed?
Sign up for the newsletter.
Contact us
Do you have questions about the initiative Rail Freight, The Future is Ours? Would you like to become an ambassador? Or are you considering transporting goods by rail? Then please contact us. Leave a message with your details and we will contact you within 2 working days.